We work with partners to collect and preserve evidence of torture and other international crimes.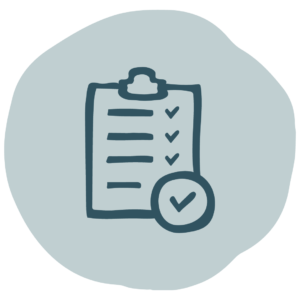 The need for accountability efforts
Amidst the haze of armed conflict or under the thumb of oppression, the collection and preservation of evidence of international crimes is essential to bring perpetrators to justice and secure reparation for victims.
Even under the most ideal conditions, collecting information and evidence about criminal acts is a complex and strenuous effort — even more so in repressive states and armed conflict situations where access to the affected communities may be severely limited and critical evidence risks being lost, damaged or destroyed.
In Belarus and Ukraine, DIGNITY is assisting civil society organisations in fighting impunity, providing redress to victims and pursuing accountability for gross human rights violations and grave breaches of international humanitarian law constituting crimes under international law.
How DIGNITY supports accountability
DIGNITY focuses on empowering and developing the capacity of our local partners that are documenting international crimes. DIGNITY's international criminal justice lawyers, medical doctors and psychologists use various types of interventions ranging from trainings, practical workshops, technical expertise to mentoring in order to facilitate our partners' victim-centred and trauma-informed approaches in gathering evidence and drafting submissions to various accountability mechanisms.
Supporting victims and minimising the risk of their re-traumatisation is our highest priority. With our partners we have established and run victim support centres to ensure sustained and accessible humanitarian, psychological, and legal assistance for those most affected by international crimes.
Our approach to accountability
Torture is widespread and systematic in many countries worldwide. DIGNITY's vision is to bring its multi-disciplinary expertise to bear in contexts where large-scale violations threaten an accountability gap for torture, ill-treatment, and related international crimes. In doing so, DIGNITY prioritizes the needs and wishes of victims in close cooperation with local communities.
In Ukraine, DIGNITY is assisting civil society partners in collecting, preserving and storing evidence of war crimes, crimes against humanity and genocide. The information gathered is shared with the International Criminal Court and the Office of the Prosecutor General of Ukraine to assist in their respective investigations and to support the pursuit of justice and accountability at the international and national levels. DIGNITY also provides mental health and psycho-social support to victims and witnesses, as well as legal assistance and accompaniment in national justice processes to obtain reparation.
In Belarus, DIGNITY leads the International Accountability Platform for Belarus (IAPB), which collects, verifies and preserves evidence of international crimes allegedly committed by Belarusian authorities and others in the run-up to, and aftermath of, the 2020 presidential election. IAPB engages with prosecutors in EU member states that are investigating crimes committed in Belarus. Regular workshops and trainings on key topics are organised to support the documentation efforts of our Belarusian partners.
For many years, together with our civil society partners, DIGNITY has helped to document torture in countries in the Middle East and North Africa.
DIGNITY has contributed to the international guidelines for documentation of torture ('The Istanbul Protocol'). A properly completed documentation of individual cases of torture, including interviews with the victim, legal investigation and medical examination can be used as evidence in national and international courts in pursuit of accountability for perpetrators and redress for victims.