Together with our partners around the world, we work for social and political change to ensure that all torture survivors have access to help.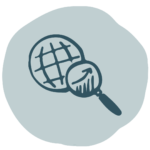 How we work internationally
Our international programmes focus on creating access to sustainable rehabilitation of trauma victims. We help the organisations we work with internationally to improve their ability to prevent torture and violence and to help victims.
Together with our partners we promote:
International legislation prohibiting and preventing torture.
Documentation of torture for the purposes of advocacy, prosecution, and redress.
Reforms of judicial and prison authorities that provide the necessary protection and humane conditions for persons deprived of their liberty in prisons, jails and psychiatric wards.
Reforms of police and security authorities to ensure that they exercise their mandate in accordance with human rights standards.
Prevention of various forms of violence that often lead to and are used to legitimise torture, including gender-based violence and violent extremism.
Together with our partners we promote:
International law recognising the right to rehabilitation.
The aim that relevant hospitals and doctors must have the will and capacity to provide professionally qualified treatment for all traumatised victims.
Knowledge that reduces the stigma of trauma.
Targeted inclusion efforts for traumatised victims and their families in communities.
Development of a strong and vibrant civil society capable of persuading and supporting relevant authorities in promoting universal rehabilitation of torture survivors.
We are currently working in following countries:
If you have any questions about our program, contact our international program manager Morten Olesen.
See our International projects